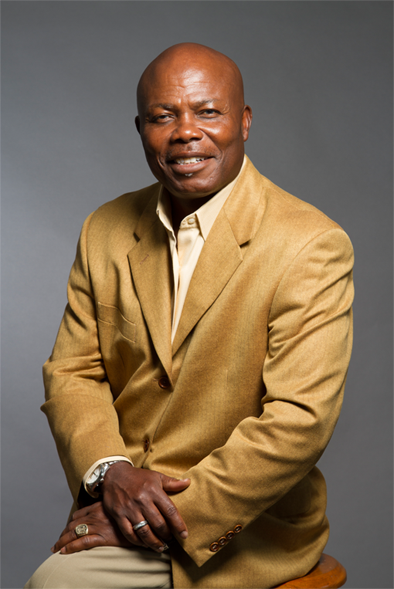 Sam Ekong was born in Calabar, Nigeria, home to the country's first and oldest school, established by some of Europe's first missionaries to the area. While Sam would spend much of his childhood in the bustling industrial city of Lagos, Calabar's unique history would stay with him.
The oldest of seven children, Sam gained leadership experience very early on with the help and support of his loving parents. He always had a love of learning about how things worked and lost himself in any activity that allowed him to build or fix something.  After just a few years of working as an insurance claims adjuster in Lagos, he decided to come to the best place to begin an engineering and manufacturing career: the United States.
Sam's Home: Lagos, Nigeria
Sam earned two degrees: an MS in Industrial Engineering from Georgia Institute of Technology in Atlanta and a BS in Mechanical Engineering from the University of Washington in Seattle. He would never forget his ties to Nigeria: however, and wrote his graduate thesis on Qualitative Models & Analysis of Agricultural Development in Developing Economies, which focused on Nigeria and other developing nations. Always a student of life, Sam continued to grow his knowledge, earning several certifications in IT Management with General Motors in Detroit, Michigan. Learn more about Sam Ekong's engineering experience.
In Detroit, he met the woman of his dreams and made Lavinia his partner in life. Later, they moved to the suburb of Northville, Michigan. As an engineer, Sam had always been excellent at analyzing machinery, but he met his match in Lavinia, who, as a psychologist, was an excellent analyst of people. They didn't always agree on every issue, but their discussions help Sam see multiple viewpoints, giving him a unique perspective in the effectiveness of sound communication and about life. Learn more about Sam Ekong's views.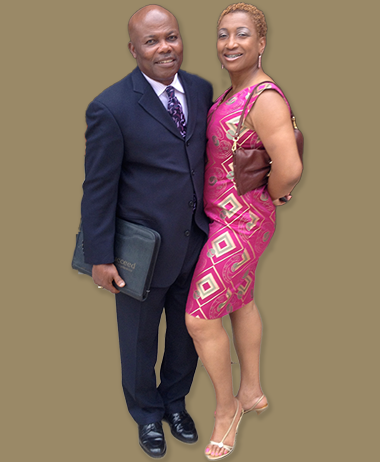 Sam Ekong was elected a councilman in November of 2013 and served as the City of Northville's Liaison to the Economic Development Corporation, Housing Commission, and Senior Advisory Council; and Vice-Chair of the Wayne County Development Block Grant (CDBG) Advisory Board.  His service in the community includes promoting fiscally responsible government programs like increasing cooperation between local municipalities, boosting local businesses and community groups, and continuous improvement of infrastructure and transportation. He strives to be a positive force for creating solutions to current and future problems. Learn more about Sam Ekong.
With several lead and senior engineering titles on his resume, Sam had always been a leader. Before beginning his political career, Sam Ekong had also delved into other areas of leadership. It was as Adjunct Professor of Mathematics at Queensborough Community College in Queens, New York, that Sam made teaching a part of his life. Both learning and teaching mathematics have been continual parts of his life, and he has also written and published several technical white papers.
Want to read Sam's greatest works?